A community of love
Featuring: Hilary Schwed & Storey Squires
Date Submitted: May 19, 2023
Location: Providence Mount St. Vincent.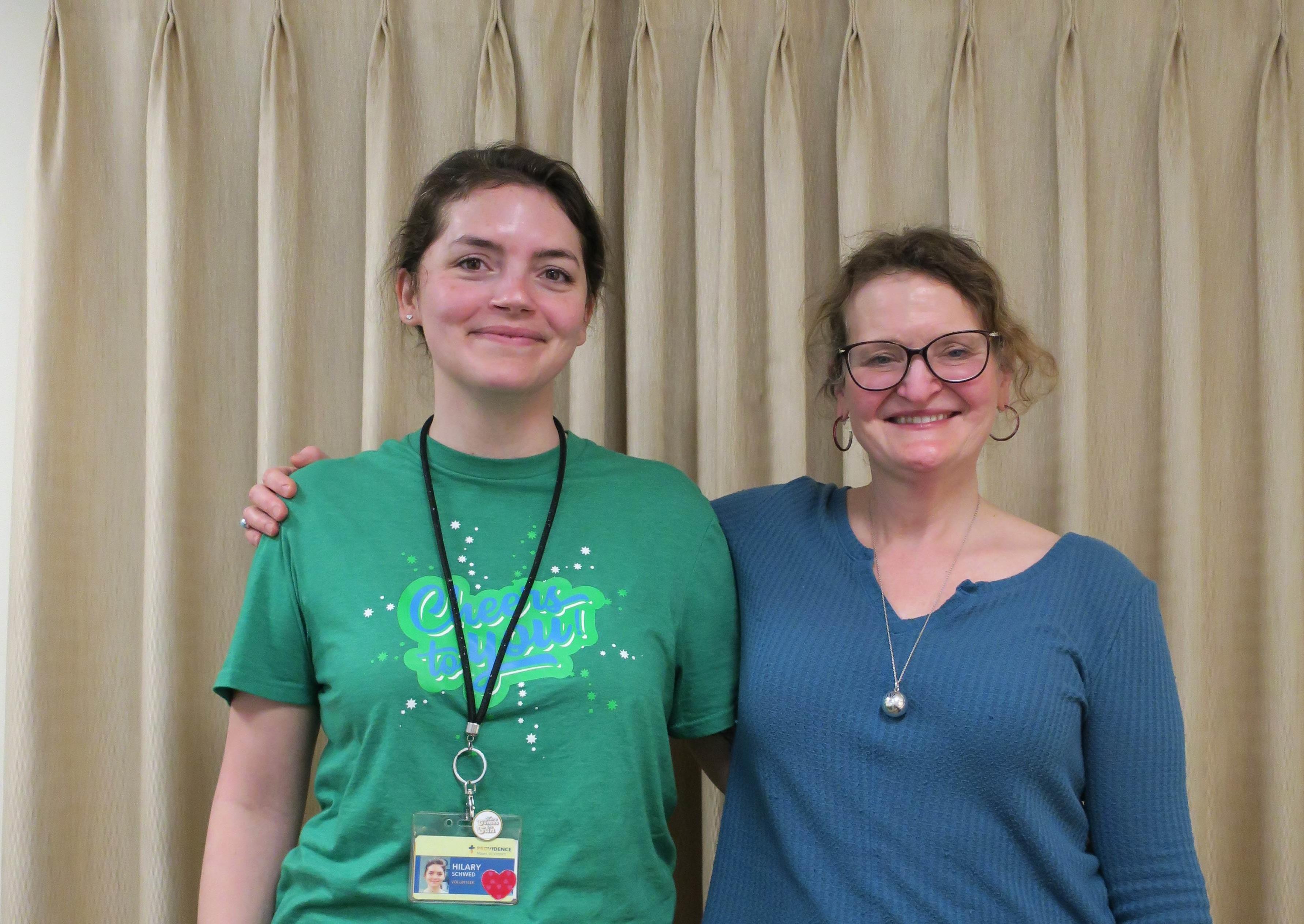 Looking to give back to her community, Hilary decided to volunteer at Providence Mount St. Vincent (The Mount), a living care facility for older adults in Seattle. After learning Hilary was a violinist, Storey, the manager of volunteer services, suggested she should use her musical talents to entertain the residents. Throughout her seven years of volunteering, she has also worked with the No One Dies Alone program and at the Emily shop, a thrift shop for the residents. When asked to describe The Mount, Hilary said it was a "community of love." Edit credit: Alison Jacques
To learn more about Providence Mount St. Vincent, please visit its website here.
If you want to find out how you can be of service, please visit donate and volunteer.
KEYWORDS:
Hilary Schwed
Storey Squires
The Mount
Providence Mount St. Vincent
Volunteer