A full life
Featuring: Lois Sticklin & Mitzi Rossman
Date Submitted: Jan 27, 2020
Location: Providence Mount St. Vincent.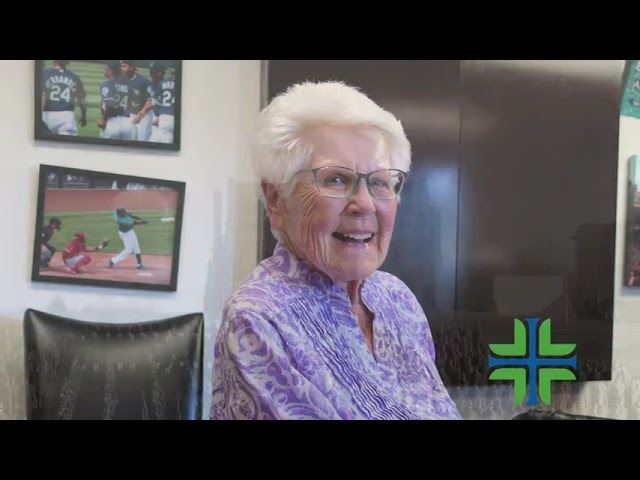 Lois' husband died three months after a leukemia diagnosis, and she was left to run the family funeral home business and raise their seven children, ages 11-21. The single mother thrived as a businesswoman. She loved running the funeral home and it provided a good living for her and her children. It wasn't until her last child had moved out of the house did she allow herself to fully grieve for her husband. Edit credit: Mike Addis
To learn more about Providence Mount St. Vincent, please visit its website here.
If you want to find out how you can be of service, please visit donate and volunteer.
KEYWORDS:
Lois Sticklin
Mitzi Rossman
The Mount
Providence Mount St. Vincent
Cancer
Widow
Mother
Grief