Chaplain finds grace at The Mount
Featuring: Cleo Molina & Lisl Foss
Date Submitted: May 12, 2021
Location: Providence Mount St. Vincent.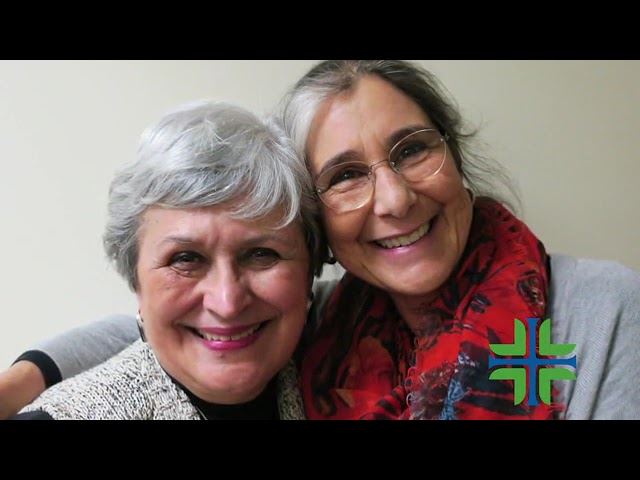 Cleo tells Lisl about becoming a chaplain at Providence Mount St. Vincent, an assisted living facility for the elderly in Seattle, which also has a preschool. When a priest told her that women could become chaplains, her path suddenly became clear. After working in a hospital emergency room, she was enticed by the Mount's culture that's built on a community of caring women – a place where people warmly greet and engage each other. Edit credit: Alison Jacques
To learn more about Providence Mount St. Vincent, please visit its website here.
If you want to find out how you can be of service, please visit donate and volunteer.
KEYWORDS:
Cleo Molina
Lisl Foss
Mount St. Vincent
Preschool
Chaplain