Fleeing to America
Featuring: Anne Kovacich & Michael Kovacich
Date Submitted: Jan 27, 2020
Location: Providence Mount St. Vincent.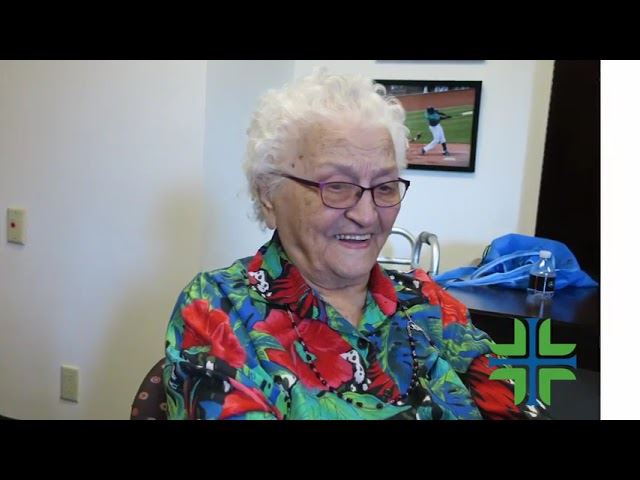 Anne Kovacich talks with her son, Michael, about growing up on a farm in Croatia before fleeing with to the United States as WWII broke out in Europe. It was a harrowing journey to get out of Europe and into America to meet up with her father in Montana. Anne later moved to Seattle to find work and raise her family. For the last 16 years, she has lived at Providence Mount St. Vincent. Edit credit: Mike Addis
To learn more about Providence Mount St. Vincent, please visit its website here.
If you want to find out how you can be of service, please visit donate and volunteer.
KEYWORDS:
Anne Kovacich
Michael Kovacich
Croatia
WWII
Mount St. Vincent
The Mount