Memory loss and laughter
Featuring: Helene Walling & Mary Mitchell
Date Submitted: Feb 11, 2019
Location: Providence Mount St. Vincent.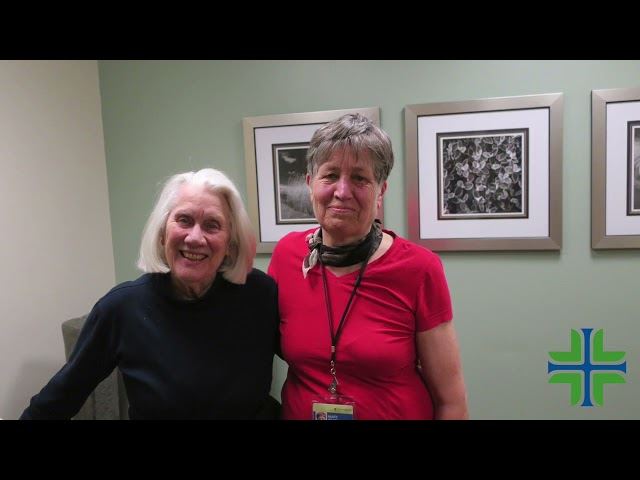 Helene Walling shares with Mary Mitchell her struggle with memory loss and how she continues to engage her mind. Through all the challenges, Helene maintains a positive outlook and uses humor to deal with her situation. Edit credit: Sean Collins
To learn more about Providence Mount St. Vincent, please visit its website here.
If you want to find out how you can be of service, please visit donate and volunteer.
KEYWORDS:
Helene Walling
Mary Mitchell
Memory loss
Dementia
The Mount
Providence Mount St. Vincent