Turning pain into gain
Featuring: Joan Clough & Jane Ashe
Date Submitted: Nov 17, 2020
Location: Providence Mount St. Vincent.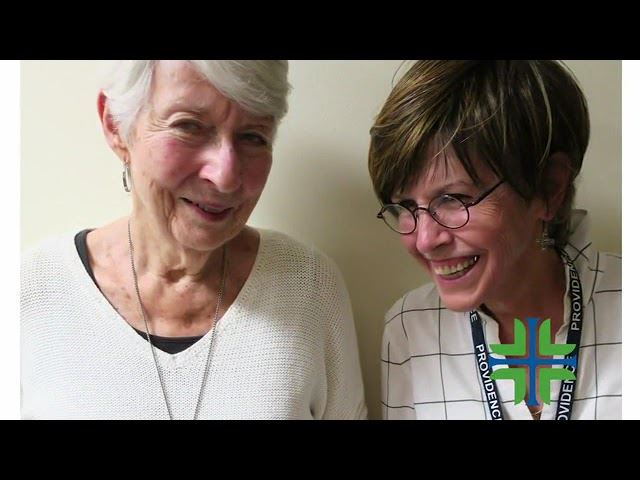 Joan, a resident at Providence Mount St. Vincent, shares with former chaplain Jane how the pain of being unable to have children became a driving force in her life. As a way to fulfill her maternal instincts, she decided to get a degree in early childhood education, which led to a job running a school. As she sees it, this allowed her to have many children to look after and ensure they got the love and respect they deserved. Edit credit: Mike Addis
To learn more about Providence Mount St. Vincent, please visit its website here.
If you want to find out how you can be of service, please visit donate and volunteer.
KEYWORDS:
Joan Clough
Jane Ashe
Mount St. Vincent
Chaplain
Mother