Where God leads
Featuring: Pam Sipos & Lisl Foss
Date Submitted: Jul 7, 2020
Location: Providence Mount St. Vincent.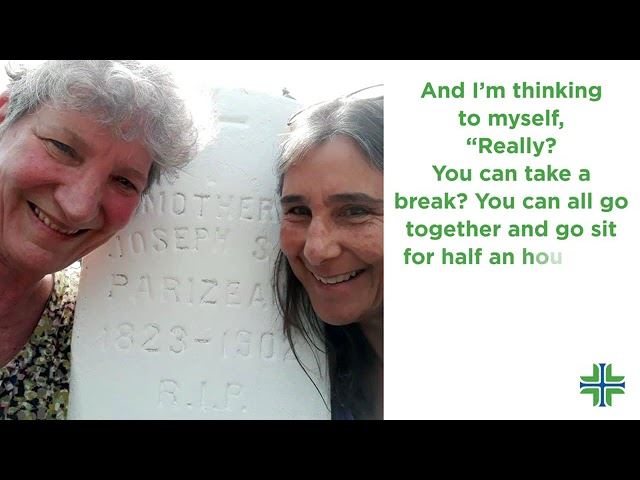 Pam Sipos, director of spiritual care at Providence Mount St. Vincent in Seattle, recalls the first time she first saw "the Mount," and immediately felt a strong presence of the Holy Spirit. She knew immediately God had led her there. Pam loves that the Mount has a heart and puts a priority on the language of caring. Edit credit: StoryCorps
To learn more about Providence Mount St. Vincent, please visit its website here.
If you want to find out how you can be of service, please visit donate and volunteer.
KEYWORDS:
Pam Sipos
Lisl Foss
The Mount
Providence Mount St. Vincent
Holy Spirit
Heart
Spiritual